Crystal Steinberg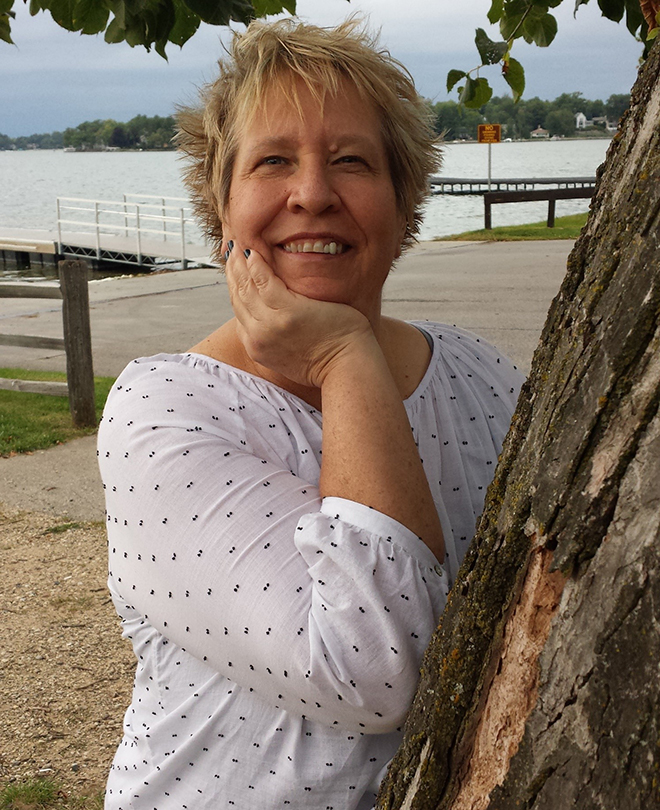 Crystal Steinberg is a creative soul. She fell in love with art as a child when she was sent to the fruit cellar to collect whatever canned delicacy would be served with dinner that evening. Each time she would thumb through the canvases and oil paint box her mother, Marlene put aside. Even though she had a full scholarship to the Layton School of the Arts, Marlene decided to marry instead. Many times, Crystal wondered what she might have learned at her mother's knee had she continued painting.
Although she enjoyed art classes, she found they ironically offered little in the way of creativity. When she waited to fulfill her fine arts requirement until her senior year in undergraduate school, her professor tried to persuade her to stay for a fifth year and add art as a triple major. Headed to graduate school for a Master of Teaching degree, Crystal declined the invitation. Yet, creativity remained an important part of her life.
While teaching at Marquette University High School, she created and coordinated an Academic Support Program for at-risk students. She also designed curriculum such as "Literature and the Visual Arts" and "Literature and Diversity". The Art Institute of Chicago invited her to teach teachers about using the museum and its exhibits in the classroom, Crystal this program this for seven years. Each summer found her reading everything she could find about an artist associated with an exhibit. This learned knowledge would be added to the curriculum the following school year. In this manner, she continued learned art history.
When a misdiagnosis of a brain tumor found her discerning more about her purpose, she attended seminary. During this time, she partnered the Parliament of World Religions with the Art Institute of Chicago to facilitate a variety of programs. She served as a parish pastor and mission developer until her mother received a terminal diagnosis. She took a leave from call to facilitate her mom's living while she was actively dying. Crystal's mom often accompanied her to the Art Institute of Chicago while Crystal was teaching. She would sketch while Crystal worked. They were blessed to spend many wonderful days in the museum discussing and enjoying art.
After her mom passed from this world, Crystal experienced a variety of mystical things. It was made clear that no one doctrine holds the explanation of the Divine Mystery. Grief surrounded Crystal over the loss of her mother and caused monthly body memories that fostered tears. This is when she met the Essences – Lemon in particular. As depicted by "Lemon" in the exhibit, when she first inhaled, she closed her eyes and experienced the angelic being presenting Lemon on a stone before her. The Essences have been a constant companion since then. They have helped her understand many things including that she is responsible for creating her own health and healing.Educated to teach and trained to share, Crystal opened The Living Resource Center to share this message of self- responsibility in a variety of ways. Optimal Health Series, Chinese Medicine, Tai Chi, Money Matters, Spiritual Conversation, Tarot and Medicinal Aromatherapy have all had their place at the LRC. Through this process she has grown to claim her creative soul, to live her life as an artist and to focus her business, Essential Connecting, on the creative process. The work in her first exhibit, Inspirations that you are experiencing today is not limited to but is often inspired by the Wisdom of the Earth Medicinal Essences she herself employs and offers through Essential Connecting. Her business, Essential Connecting is expanding at the Bankers Rd. location in Mt. Pleasant to include the studio space for making her art. She plans to periodically open her studio in WI to offer classes that help affirm intuitive knowing, enhance energetic balance, build confidence and foster creative mindfulness. To this end she also opens her home in AZ where she leads monthly creative mindfulness retreats throughout the winter. Believing art is not only the art we make but the art we inspire Crystal's artistic soul seeks to collaborate as we create our lives.